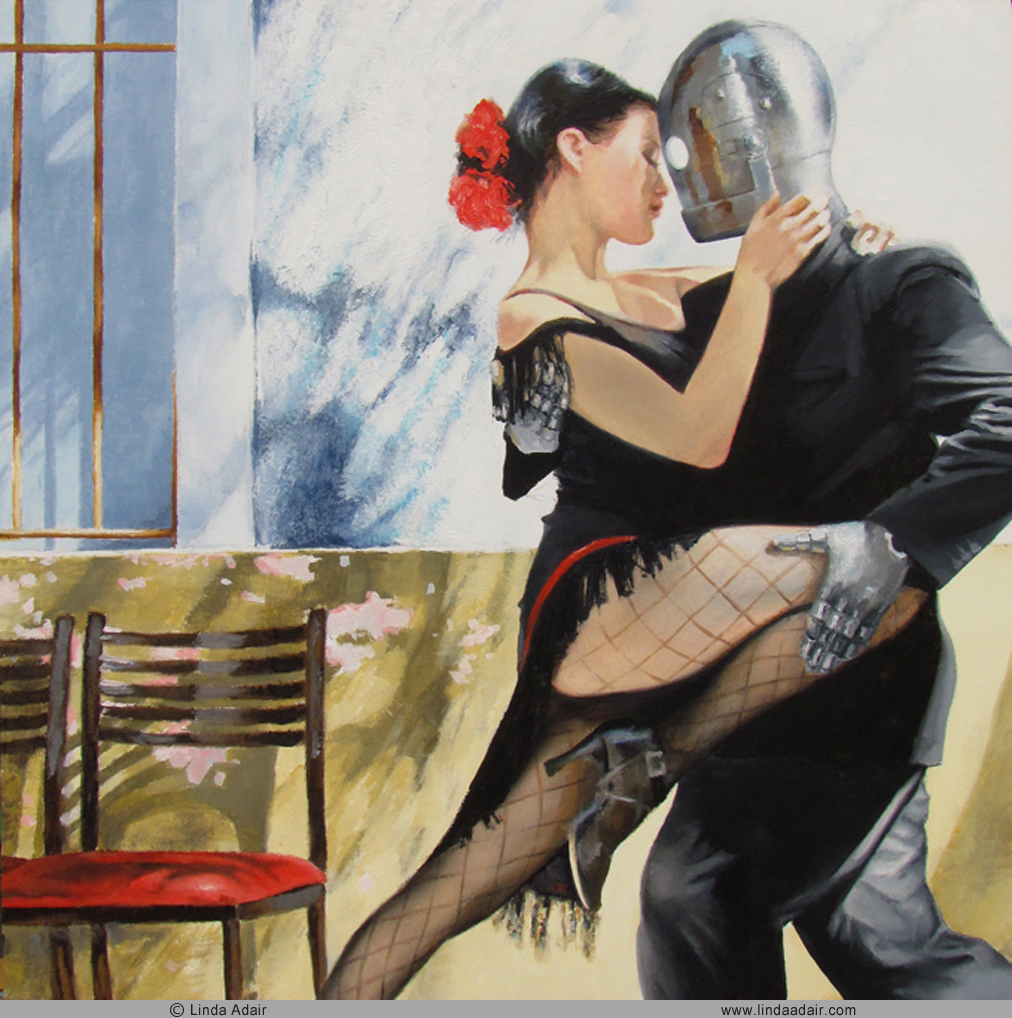 These retro-romance SF concept paintings started generating interest when I exhibited the first ones at IlluXcon 7. The positive interest motivated me to explore the concept further, and more details began to emerge that brought the story to life. Now, I am publishing the first collection of paintings and drawings along with a short story about some of the Constant Man's adventures in a book called METAL ETCHED MEMORIES.
In this collection of oil paintings and drawings I have created a narrative to describe this perfect man. He is a gentleman and a scholar, an adventurer and connoisseur of the finest and most lovely of everything. The story touches on his many adventures as a handsome, mysterious, Casanova-type, with elements of noir, danger, high adventure and romance.
I invite you to explore the world of the Constant Man in METAL ETCHED MEMORIES as he experiences life over a century through the many human encounters and adventures he embarks on. Experience his struggle as he endeavors to preserve the many memories he has gained, or risk losing everything in one small moment in time.
METAL ETCHED MEMORIES was crowd-funded by Kickstarter and will be available in early 2016. It is a hardcover 7x7 inch 96 page volume with full-size paintings and drawings along with a short story.
You can pre-order it now.